Huddersfield-based textile weavers Antich & Sons has appointed brand marketing agency, Paladin, to look after its brand and digital marketing.
The Antich portfolio of businesses includes: Fine English Tailors – the UK's only weave to wear bespoke suit maker; English Tailoring Company – a commission weaver for some of the world's premium fashion houses; and a technical textiles division which weaves preform shapes from carbon fibre and other hi-tech materials.
Paladin will work across all three divisions driving brand awareness and attracting new customers through brand development, digital marketing and PR.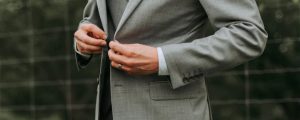 "We are delighted to be working with Paladin," said David Antich, Managing Director at Antich & Sons. "It was important to us that we selected an agency that really understands what we are about and where we want to take the business.
"It was clear that Alisdair and the team shared our ambition and have the marketing know how to get us there."
"Antich is one of the last bastions of textile weaving in Huddersfield," added Alisdair Straughan, Managing Director, Paladin Marketing.  "They have great tradition and purpose and that gives us a great marketing platform from which to tell their story."